SnowRunner will have new forms of terrain: ice and snow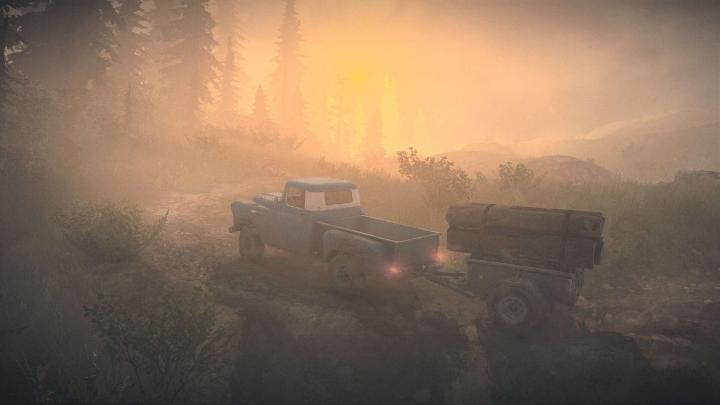 SnowRunner will have new forms of terrain: ice and snow
Have you ever wondered what it would be like to to slide off-road in a tractor-trailer, to roll down snowdrifts and hit random trees and see your cargo roll away on the ice? Well, if you want to see what it is like you will enjoy playing SnowRunner; a much-awaited game of MudRunner series, believed to be set to be launched in 2020.
It was only last year that Saber Interactive and Focus Home Interactive presented MudRunner 2, a follow-up to the renown Spintires off-road truck simulation game. As far as we know right now,in the game we will see various new forms of terrain, for instance, ice and snow.
However, when Gamescom 2019 announcement trailer came out, and we saw the game's  title, the situation got interesting. In the game, the terrain seemed so challenging and different from anything before, that the developers changed their mind about the title and named the new game SnowRunner. This game has all the good stuff that we remember from MudRunner, but in addition it promises a lot of action on the snow. And the most important thing that you will be able to convert Mudrunner mods to Snowrunner .
The good news is that, SnowRunner is designed to offer significantly more advanced visual effects and a better physics compared to the very first instalment of the famous series. As we can see in the video trailer, players will have more than 15 completely new and accessible maps, and they will have lots of mud, snowdrifts and plenty of mountain peaks and various obstacles. Quite a few of those will probably be about  four times higher than the ones in the previous instalment.
What is more, this time some of the vehicle will be impressive heavy-duty machines from such well known manufacturers as Pacific, Navistar and some other famous names. Players will be able to select  from a lot of great and efficient tools to battle against the challenging new landscape. Just think of the graphics of SnowRunner on PlayStation 4! So you will be able to download Snowrunner mods for PS4
Moreover, players will be able to customize and adapt vehicles depending on particular scenarios and impact on the environment. And there is more to it – SnowRunner includes solo and multiple-player choices depending on which ones the gamers prefer.
The developers of the game have announced that SnowRunner will be launched on PC Epic Game Store, not like  unlike its predecessor. Together with its PC version,the launch of SnowRunner on Xbox One, PS4 and PC will probably happen in 2020.