Money v1.0 For Snowrunner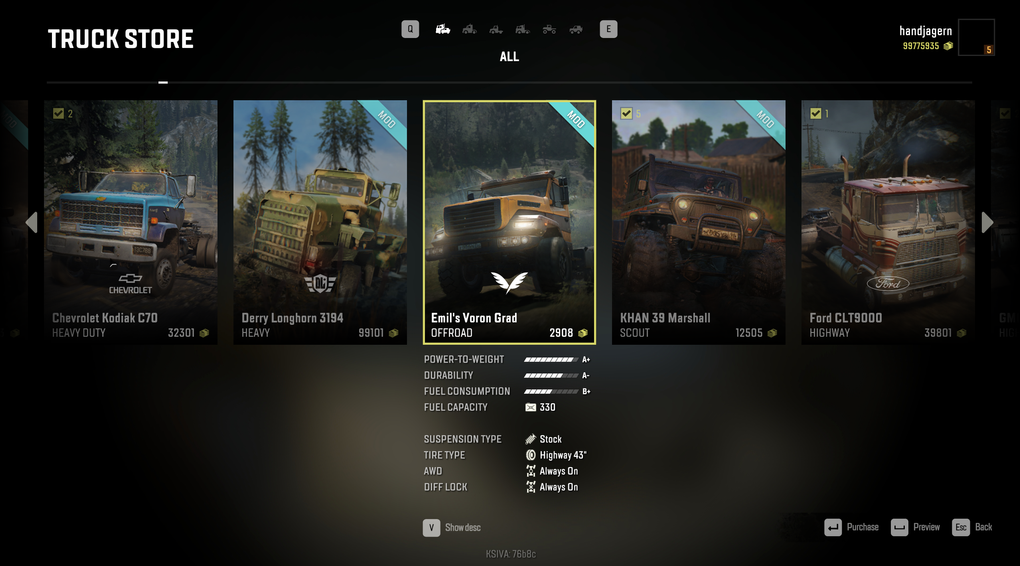 Money v1.0 For Snowrunner
This mod is not a file, so it does not work with subscribe.
It is a guide for how to modify your savegame file to get more money.
Go to C:UsersYOURUSERDocumentsMy GamesSnowRunnerbasestorage5df1b836ea31239ab9c4343d7f53d2fc and make a backup of all the files in case something goes wrong.
Open CompleteSave.dat in your prefered text editor and search for money. Change the number with whatever money amount you want to have and save the file.
Epic games will ask you to use local or cloud saved files when you start the game, choose local otherwise you will overwrite what you just did.