How to Create SnowRunner mods?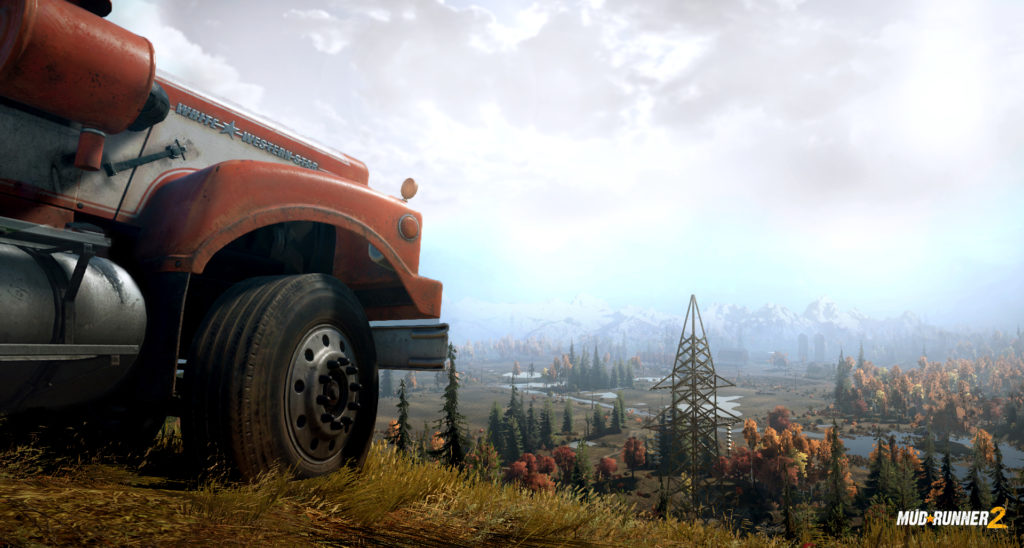 How to Create SnowRunner mods?
You do not have to wait much longer – SnowRunner is about to be introduced!
You will be able to join the Steam Workshop right after the game is introduced. You can see all the relevant information regarding the game's options as well as the Modding in SnowRunner guide and useful instructions on how to manage the mod Snowrunner converter below.
It's really easy – just click on the following link: How To Create SnowRunner Mods.
How To Create SnowRunner mods: Specifications of Mods Editor
With this editor you can create new and vehicle mods or add already existing ones.
It allows user to change vehicles and maps mods of Spintire / MudRunner into SnowRunner mods.
There is a possibility to review meshes and vehicles.
You can also make and modify maps, however, remember that it is not possible to add new ones to the game yet.
You can use maps modded to look exactly as in MudRunner or SnowRunner. However, we are planning to make improvement of tools and the maps' implementation process immediately following the launch.
Number of sample mods available: 2
Number of samples maps: 1 (as you already know, there is an possibility to develop maps even though no official support is available at the moement)
3dsmax plugin for distribution is available in-house
How To Create SnowRunner: using Editor tool
"SnowRunner – Editor Beta" is the AppID tool name, you can access it via Steam library > Tools.
With this editor a player is able to manage various functions: viewing, editing, converting and uploading the selected mods using Steam workshop.
In the workshop a player can view all mods.
If you wish to download a mod, you have to click on Subscribe.
The button for managing mods appears when a solo or multi-player game is set up.
Now you can see the existing mods and begin the game. If it happens so that you do not have a mod in the joint party, you will have a notice saying that it must be added to the game.
If you would like more detailed information regarding Mod Creation in SnowRunner check ut our Official Forum.
Complete guide about Modding in SnowRunner – possible issues
It is crucial that you remember to ensure a back-up of your mods. Moreover, it is a good idea to keep it in a different Steam folder.
Note down the existing mods problems, we will resolve them after the release update.
There is a risk of the game crashing at the start due to some mods.
If you update the mod while the game is running, it will not work well.
If you are playing in multi-player mode and implement add-ons of not installed mods, the game may crash.
We are sure you cannot wait for the upcoming SnowRunner game edition, just like! As you probably know, one of the most important aspects is the mods compatibility and their conversion, also, their creation and editing. This is why we decided to compile a detailed SnowRunner Modding Guide that explains in a clear and understandable manner about the options you have and how to manage the mods in the latest game version. Just one thing – keep in mind that the information is still very new and there might be some inconsistencies but we will make sure we keep updating the SnowRunner Modding Guide regularly and will let you know about all kinds of important new details.
This may seem like a lot to take in at the beginning, but we know you enjoy novelty and exciting opportunities. Pay attention and read carefully through the steps, be focused and make sure you really understand the changes concerning the latest game edition. We are certain that the upgrade will contribute a lot to enhancing the experience of the game – from now on, there will be so many new opportunities for all the enthusiastic mod creators – you can really let your creativity thrive, what could be better? In order to fully understand the new rules, concentrate and read our guidelines on How To Create SnowRunner Mods. You will be glad you've done it, because it is extremely important to get ready in advance and apply your knowledge right from the first minute. If you start testing and experimenting on the spot, you may lose more time than you think and end up tired and frustrated. Save you time and be smart – simply look through the steps and read the tips about How To Create SnowRunner Mods and you will learn all that you need to know. You will you're your new skills and knowledge, so be sure you are ready for the changes and enjoy the new opportunities that you will soon have. Transition to the new version will undoubtedly be thrilling, yet you will need to be patient at first – get ready for all sorts of challenges. Don't worry – soon you will get the hang of it and then you will enjoy the game to the fullest!
Snowrunner Mods websites in other languages:
Snowrunner Mods DE
Snowrunner Mods FR
Snowrunner mods PL
Snowrunner mods BR