GWC Bulldog Colossus v1.1.0 Truck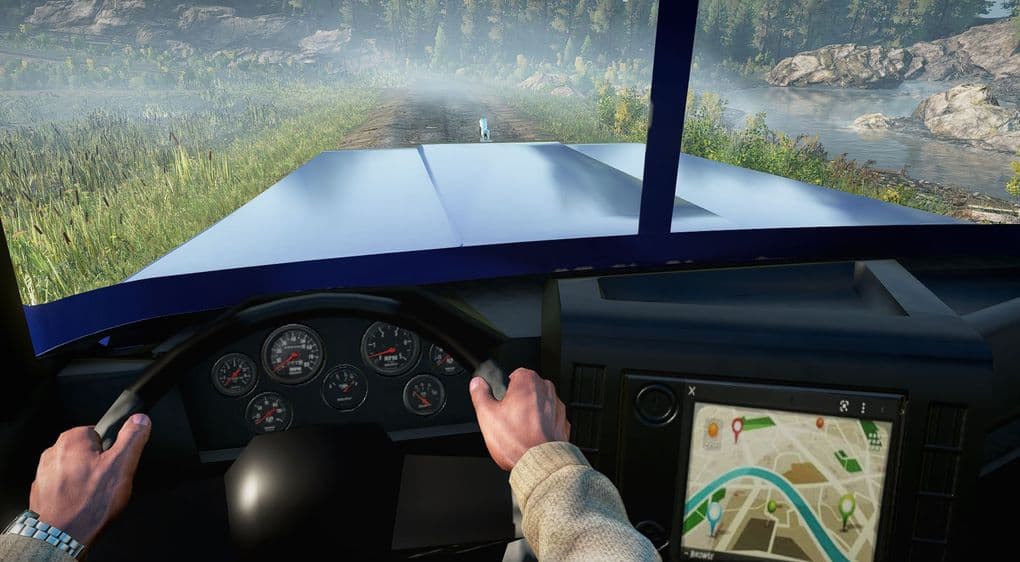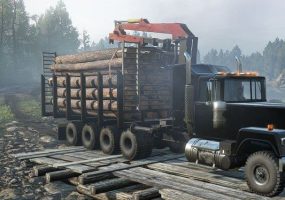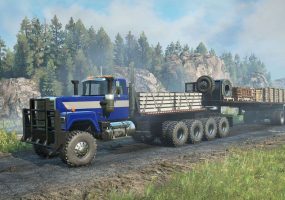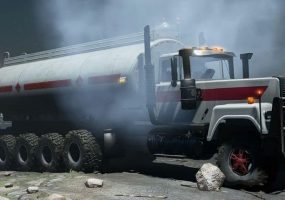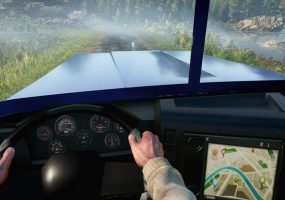 GWC Bulldog Colossus v1.1.0 Truck
Welcome to the biggest truck in my current fleet. I was approached to build something a bit bigger on commission. After some shrewd negotiations and a little back and forth between the client and I, we settled on building this behemoth. Are there bigger trucks? Sure. Are there longer trucks? Well, the Twice TwinSteer certainly is longer, not going to argue that. What we have here is hopefully one of the most versatile and capable trucks made. There is a veritable laundry list of addon parts for it and the frame allows for quite a few unique combination of parts that you wouldnt normally be able to fit onto a single truck.
2 slot flatbed or sideboard with a saddle to haul trailers
Custom Medium Log bunk with log crane while the sleeper cab is attached
Large Crane with a saddle attached and room to spare
The combinations of parts almost feels limitless
Powered by a 2 stroke diesel power plant with an air starter, it certainly is not lacking in the torque dept. Dont let the names and descriptions fool you. These motors have been tuned up to be twice as strong as those featured in the Quack Pack. If liked the XL700, you are going to love the Colossus.
Please note: When the truck is fully loaded down, especially with the medium log carrier hanging off the back, steering will become a bit more difficult. It is strongly recommended to use the weighted bumper if you are going to do any real heavy work with the truck.
Model from Sketchup… The interior, wheels, tires, and accessories built on my own. Please dont rip my stuff, just ask nicely and Im sure I will let you use what you like.