Snowrunner – big trucks, big mud, vehicles and contracts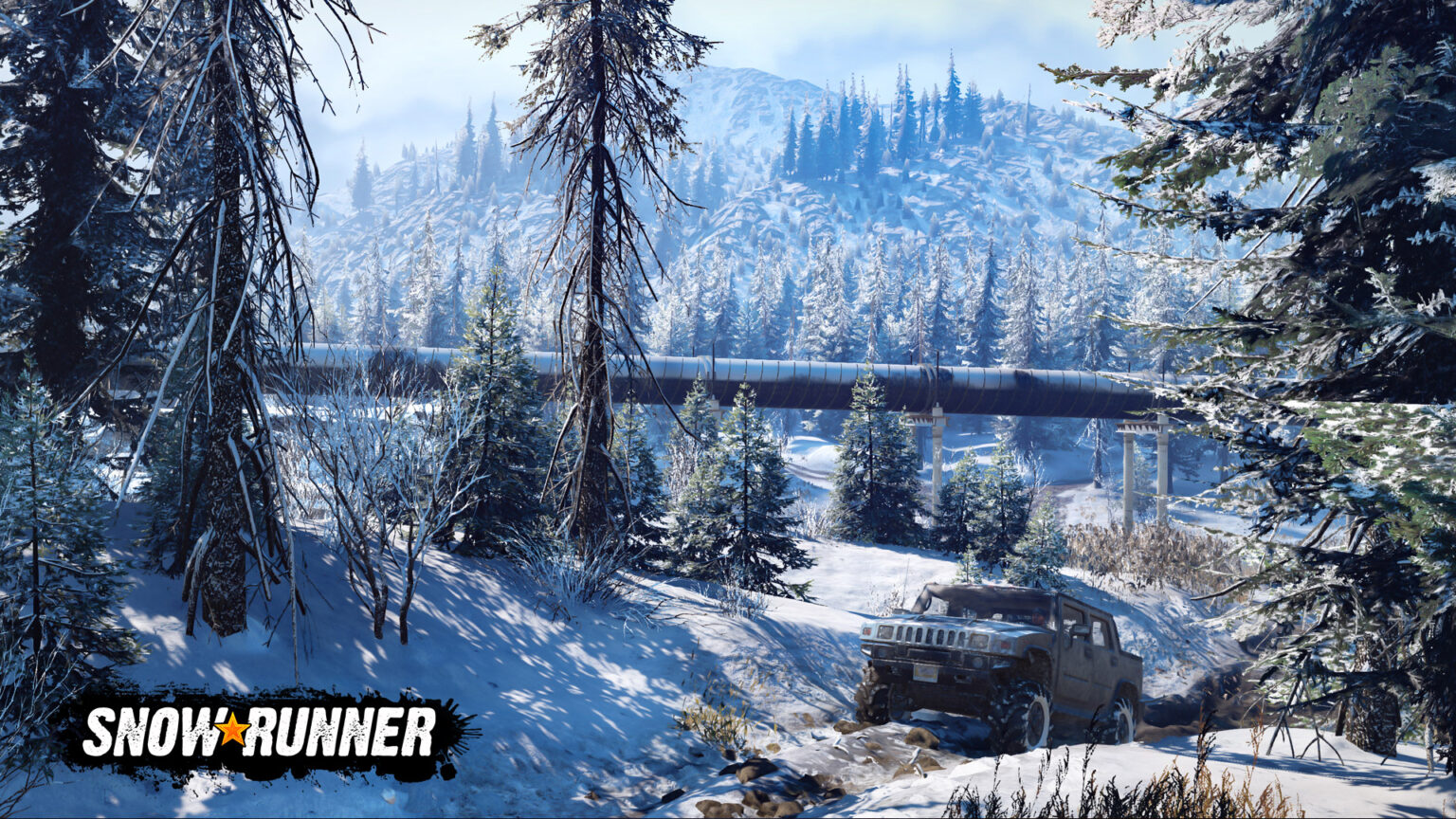 Snowrunner – big trucks, big mud, vehicles and contracts
The new exciting game titled Snowrunner, which is… yes, you guessed it, a sequel to Mudrunner, is a fantastic driving simulator that offers plenty of adventurous experience. The action takes place in an extremely harsh off-road environment in the USA and Russia, and the vehicles available vary from classic pickups and 4x4s to enormous commercial and industrial rigs, and you will even get to see (and drive) a few military machines. A brand new trailer that came out just recently showcases quite a few of them in action, and also gives you a glimpse of what you will be up against if you dare to set your foot in this rugged wilderness. You can get a general idea of what you might encounter in your explorations.
In Snowrunner you have many different maps that cover three distinct regions and together make a territory that is more than three times the size of the real estate that you get in Mudrunner. Every map offers players different contracts and missions to accomplish, and there are no checkpoints or preset routes, which means that what you do and how you achieve your goals is totally up to you. The in-game shop gives you a wide choice: there are 40 different vehicles to drive, ranging from "scouts" too heavy haulers, they all have customizable engines, gearbox settings, suspensions, tires, and many more nice features. 
As you make your way deeper into the game, you'll discover new regions and landmarks, and a number of them will directly influence the game world. Keep going and you'll finally get to  Snowrunner's end-game content: profitable contracts that will take you across multiple maps, require thorough planning and some serious resource management to accomplish. Are you ready? 
At the moment I can't picture myself getting that point yet as I'm too easily distracted, but I admit it does hold certain appeal – all this idea of grinding gears through deep and sticky mud on a harsh terrain somewhere in the wilderness… this is really something unusual.  I don't mind at all if Andy Kelly has the big rigs on the wide-open highways; I'll be more than glad to take mucky crawls through the Siberian wilderness.
(On the other hand, I suspect he'd be quite interested in Snowrunner as well: he was really keen on getting to the bottom of the physics in Spintires (the original iteration of Mudrunner) and did not fear the mud and the grip, but admitted somewhat disappointedly in his 2014 review that "its scope is incredibly limited, to the point where it feels like an Early Access release." It seems that Snowrunner will not suffer from that sort of limitation.)
Snowrunner is scheduled to be released on April 28, on the Epic Games Store.