Volvo C303 / Tgb – 11 v1.0 Vehicle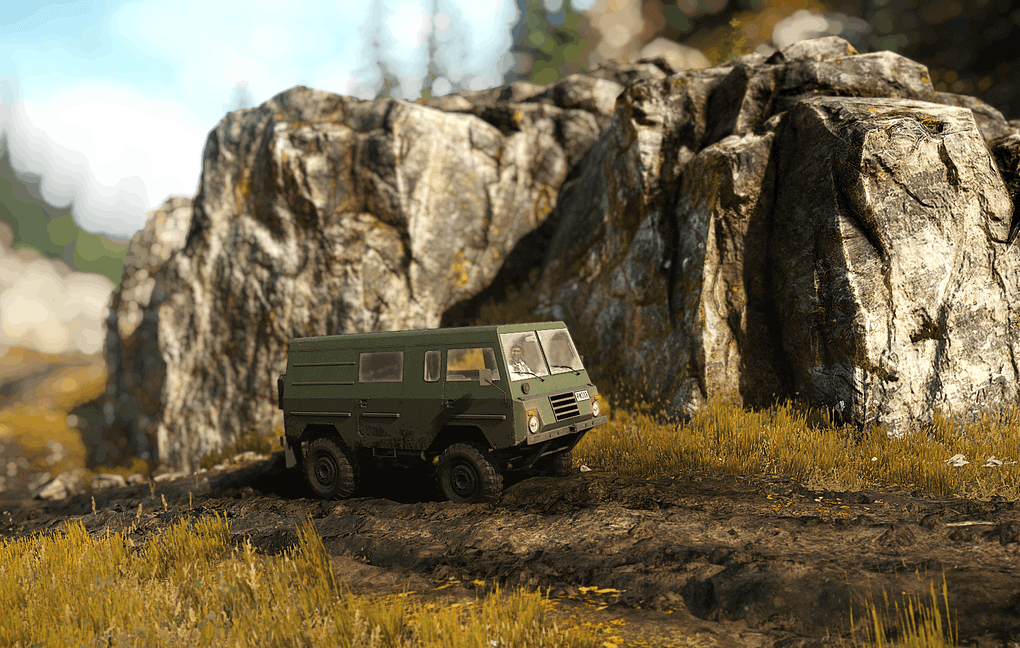 Volvo C303 / Tgb – 11 v1.0 Vehicle
Built on a robust chassis with portal axles, it is a popular choice for anyone that wants to carry people or light cargo across rough terrain. Used by both civilians and the Swedish military, it got the reputation of being an exceptionally capable off road vehicle. It was even used in rally racing, where it won in its class in 1983.
In the modern day, it is both a collectable vehicle and a solid choice for an off road vehicle.
Features:
Portal axles allows for higher ground clearance, without the need for oversized wheels.
5 sets of custom tires.
2 variants of exo-cages.
Unique detailed utility supplies "Clutter" addon, with physics on some of the objects that allow them to rattle about as you drive along.
2 Unique camo pattern paint schemes.
2 Front bumper designs.
6 Unique decorative plates on the back of the vehicle to choose from.
Working gauges.
Working mirrors.
Animated headlight / diff lock / handbrake switch.
Variants:
C303 / Tgb – 11: 4×4 van body variant.
C304 / Tgb – 13: 6×6 van body variant.
C306 / Tgb – 20 6×6 variant with modular frame add-ons.
Additional Content:
If you find issues with the mod, or wish to see more add-on options added, please write it in the comments!
The C304 and C306 variants are in development.