SUMB MH600 V1.0 Truck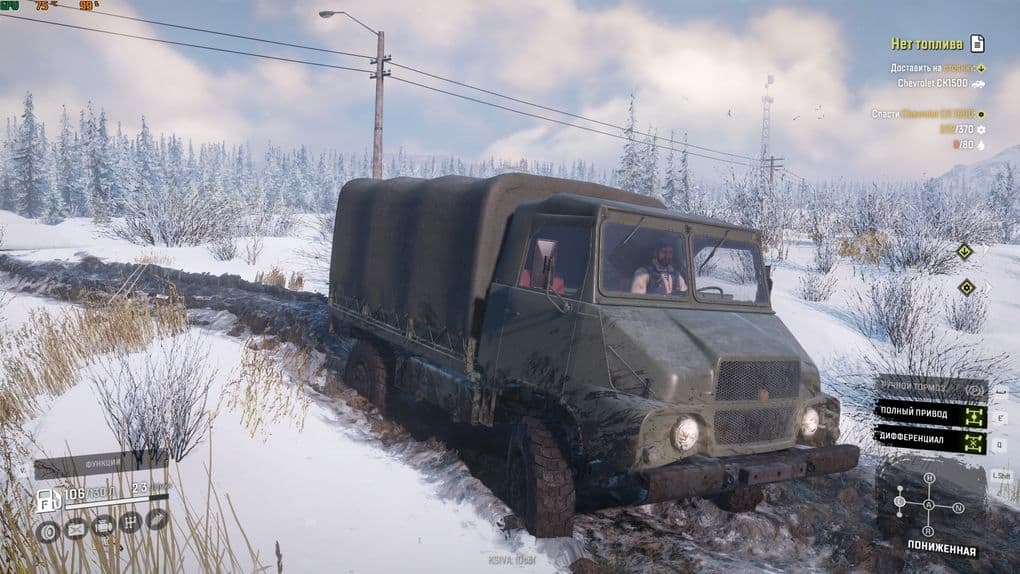 SUMB MH600 V1.0 Truck
Small 4×4 truck. Subscribe to install.
– French 1.5t army truck of 60s. Designed and produced by SIMCA-UNIC-MARMON-BOCQUET companies. The style is close to Unimog series and Gaz-66.
– Many of these little old trucks end thier lives on rusty parking, but now you can see them serve in a game.
– Base mod is the serial model and you can upgrade it to 'turbodiesel' version (on player level 10) with new gearbox, engine and snorkel.
– With 1-cargo place platform you can do small jobs, also you can attach trailer carts.
– Supply addons are the military shelter full of repair parts and regular tent carriage with some repair stuff and fuel.
– 3 custom tire types with a very default allterrain/offroad/chain friction.
– Cabin and bumper visual replacements.
– Switchable AWD and DiffLock.
– Truck mass is 3600kg, just a little heavier than his comrade Tuz.
Known issues: some misc addons intended to set only on hard roof but due to garage bug this requirement seems not working, so please don't put beacons on air.