SnowRunner trailer explores maps and vehicles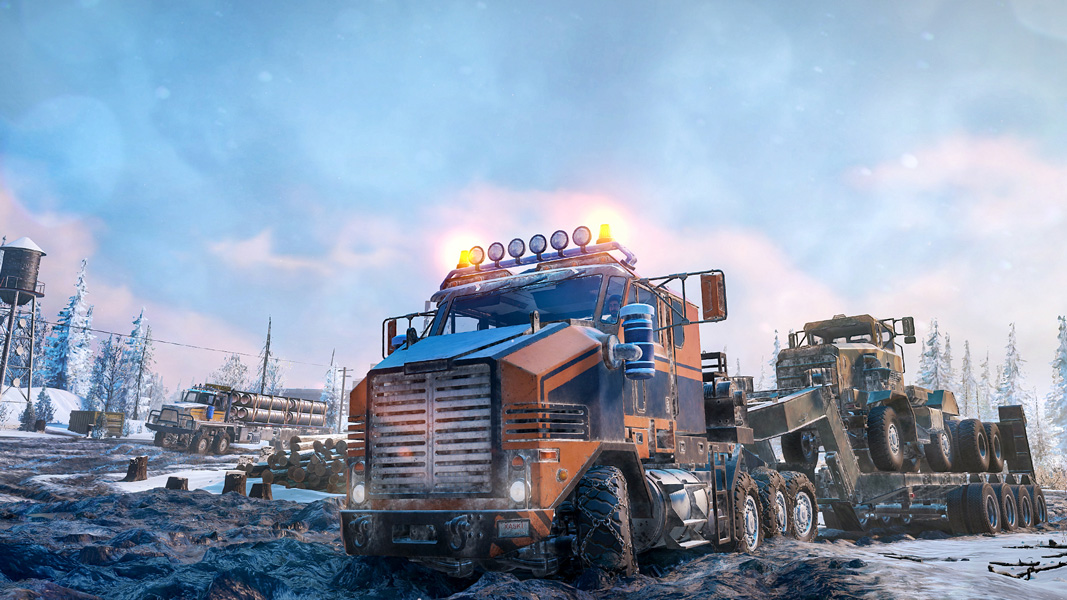 SnowRunner trailer explores maps and vehicles
I think I will be spending most of the time indoors in the next few months, so the approaching arrival of SnowRunner, a game that promises to transport us right into the wilderness to face such challenges as snow, mud, and water with trucks, is a great piece of news. From what I've seen in the brief overview trailer posted above, it looks like it could definitely be a great way to help me stay sane and not start climbing the walls out of boredom.
This new game is going to be significantly larger than its predecessor, MudRunner, as it offers us to explore three different regions of the world divided into 11 open-world maps. As we have witnessed in the latest trailer, the regions that we get to play in are quite distinct, and the change of environments means various objectives and challenges. Michigan, for example, maybe a little less harsh than chilly, icy Alaska, on the other hand, it also looks much more humid and slippery.
In this game you will have to be ingenious and courageous, as you will have to make your way through muddy canyons and plains, flowing water and heavy snow, as well as extremely tricky rocky terrain, and they all have to be dealt with in different ways. You'll have to be careful due to simulated currents when you have to cross rivers, and even watch out the water content in the terrain that you will try to drive over. Vehicle weight, tire spin and whatever upgrades you enhance your truck with will all play their part in the game.
By the way, there is an impressive number of trucks in the game: in total you'll have 40 vehicles to play with, and you will be able to customize them, upgrade them and embellish them the way you like. If you're thinking of taking your truck for a swim, it may be a good idea to invest in a snorkel, while tire chains will make it easier for you to make your way through the snow. Since SnowRunner has 4-player co-op, you may also decide to do some peacocking and give your truck a fresh coat of paint or upgrade it with some nice decals and new lights.
So, if you feel like pushing your skills and wits to the limit and facing the elements in a big truck, this game will delight you, as you will find missions and contracts that you can undertake in any order, such as constructing bridges—which will give you an easier access to new areas—making the new deliveries of huge size and saving other vehicles with your fabulous winch.
SnowRunner is due out on April 28 via the Epic Games Store, and Saber Interactive is planning to release more vehicles, maps, activities and community modding tools after launch.