SnowRunner Is An Open-World Video Game With Customizable Trucks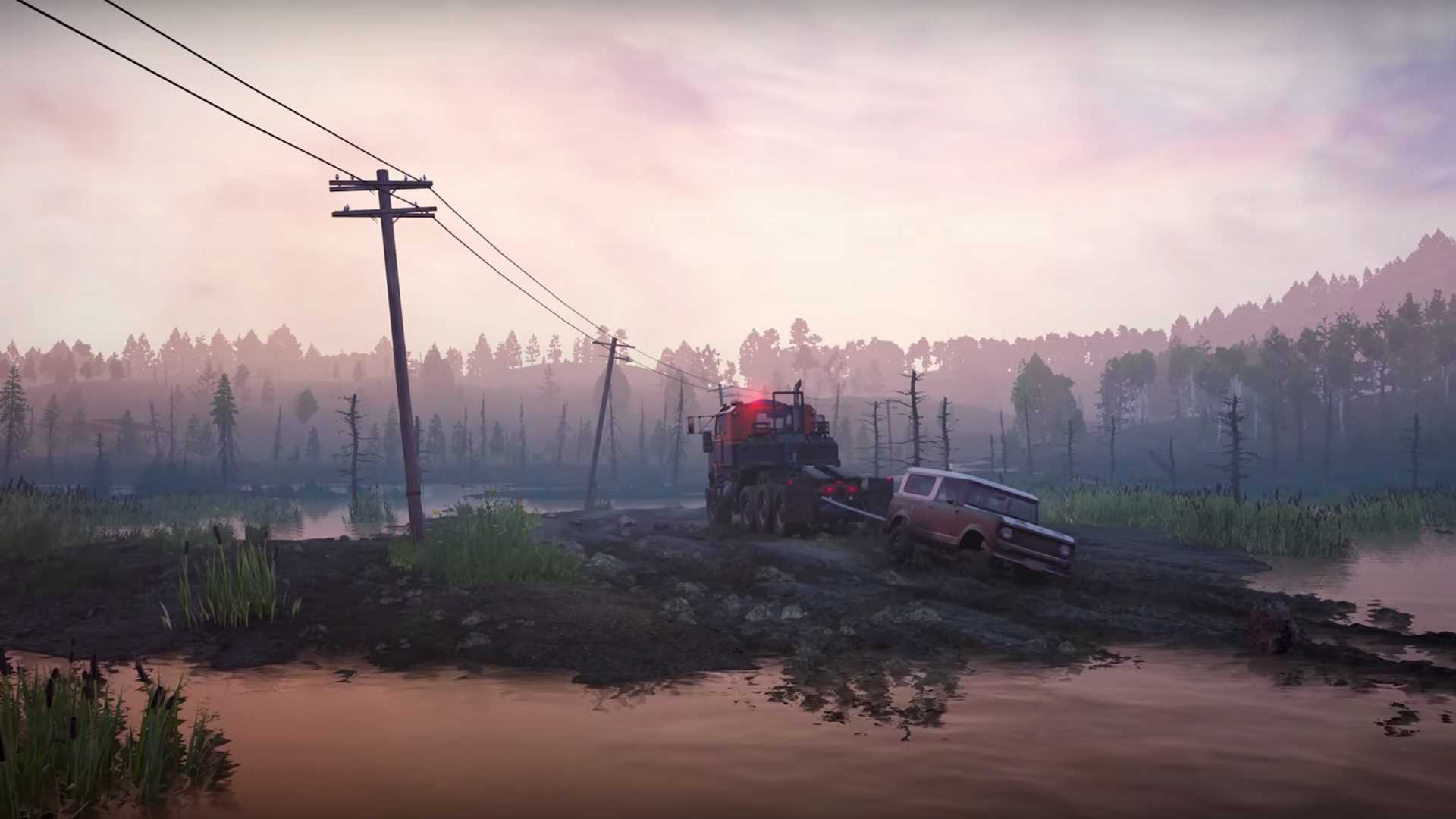 SnowRunner Is An Open-World Video Game With Customizable Trucks
There is a range of quite specific video games that cater to a comparatively narrow population of players who are not exactly into circuit racing but instead prefer to enjoy accurate simulation experiences. True, simulations aren't limited to racing games such as Forza, Gran Turismo, or Project Cars, you can find them elsewhere too.
And even though racing simulations normally cover a vast range of road racing, rallying, or karting, such focused games like the soon-to-be-released Snowrunner tend to zoom in on very precise objectives. If you are someone who loves large trucks, off-roading, and challenging environmental physics and you are looking for an advanced driving model, then you will most likely enjoy this cool new game. It has been developed by the same authors as the original Spintires video game for the PC, and the famous Mudrunner title, but this latest installment takes the original game further and enters video game console territory.
The upcoming game, Snowrunner is the third title in this hugely successful franchise. The new game's predecessors concentrated on European and Russian trucks and terrains, while in contrast, Snowrunner now concentrates on such destinations as Alaska and allows players to test and try an impressive array of licensed vehicles from Ford, Freightliner, and Caterpillar. We love the fact that these vehicles can be adapted visually to your taste and needs and be outfitted with various cool equipment to get the task accomplished.
The missions consist of facing the harsh elements to deliver goods, repair bridges, and achieve goals that all make an impact on the game's world. The bridge you repair today may mean a better route since the next driver will not need to battle the powerful currents at the nearby river.By the way, when it comes to water and currents, the franchise is appreciated by the fans as it usually provides extensive terrain deformations and accurate water physics; everything is simulated very well and looks very realistic.
Mud and snow will be just like you would expect them to be in the real world, and currents can sweep away your vehicle and its cargo. Every vehicle has its tires, suspension, and drivetrains recreated with painstaking detail, moreover, the interiors are beautifully recreated as well!