Realism Overhaul V1.0.3 For Snowrunner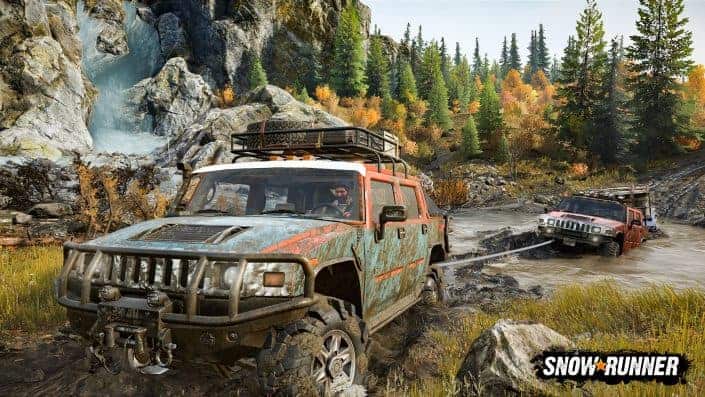 Realism Overhaul V1.0.3 For Snowrunner
The mod is global, many changes are affected, installation is possible only by replacing the initial.pak file
I don't have time to take a photo and everything is impossible to fit in photos.
Sorry for the short description, I do not speak English. You better install and try it personally
If you find errors, please report. If you have any suggestions for improvement, write to me.
Changes:
All vehicles added: engines, gearboxes, suspensions, wheels (not very large)
Unlocked additional accessories (you can remove everything and put)
Slightly increased winches length (different winches have different power and length)
The weight of the load increases (now it really feels like you are carrying a heavy load)
The dirt has been increased.
Weather have been slightly altered.
Exhaust smoke has been slightly increased.
In development:
Rework of the transport
How to install the mod:
Close your game and be sure to backup your original "initial.pak" file!
Download and unzip the file with WinRAR (it's free)
Go to your game directory (i.e. Epic LibrarySnowRunneren_uspreloadpaksclient)
Go to the right place and replace the original initial.pak file with my modified initial.pak file.
(Important note: You need to use the latest/ current version of WinRAR for it to work! Otherwise your game will crash!)
Changelog:
v1.0.3 – Correction of wheels and suspensions, Cargo weight fixed, Bug fix in Royal BM17