Real Life & Bug Fix v1.0.0 For Snowrunner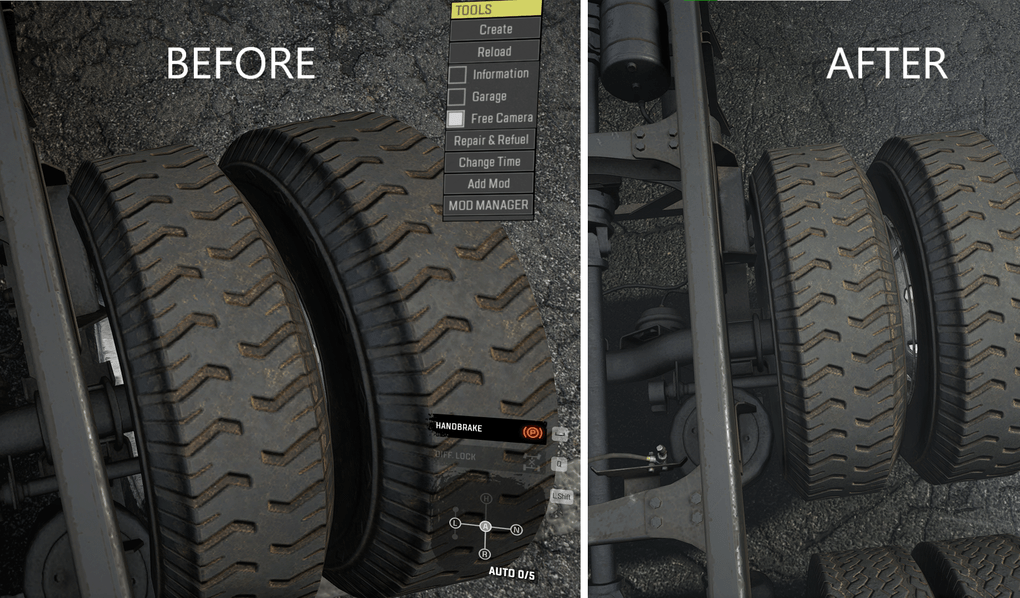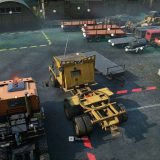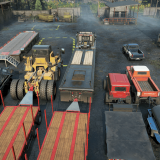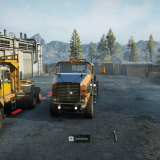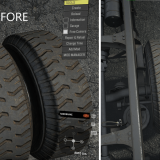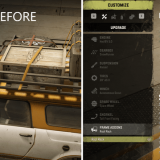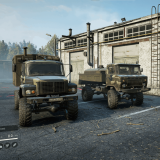 Real Life & Bug Fix v1.0.0 For Snowrunner
The mod requires manual installation.
Do you see a towing hitch with your own eyes and can't understand why your truck can't attach trailers? Do you wonder why heavy trucks are so weak? Do you think that engine upgrades must make difference? Do you wonder why CAT 770g's air filter sucks water that is 1 m below the air filter? If yes, this mod is what you need. Thanks to mod.io and SnowRunner community, we have a way to fix such issues.
– This mod makes changes only to existing cars, new cars will not appear in your garage. Do not multiply entities beyond necessity;
– Fuel capacities and consumption increased/decreased to real.
– Western Star 6900 XD, Khan 39 Marshall, TUZ 420, CAT 770g, Chevy Apache can tow trailers. Install the appropriate bumpers for the Chevy and remove the spare tire from the KHAN to attach trailers. Thanks to @bASher1991 for inspiration he gave me: Snowrunnermods.com
– Fixed issues with snorkel for CAT 770g and Pacific P12 (now water damages the engine only if the air filters are submerged);
– Fixed spare wheels bug: now, what you see is what you get. You won't see 4 spare wheels available with just 1 visible;
– Increased torques of engines available for customization. Truck engine upgrades are effective now (applicable for the most expensive engine). Forget the lack of power for the Pacific P12, P16, and Derry Longhorn 4520;
– For the Derry Longhorn 4520, engines are available only for heavy trucks (by default the engines were from regular road tractors), 54″ wheels are available (as in real life), the ground clearance is slightly increased by 1 cm;
– TUZ 108 and 16 have new stock tires that make them look like real-life GAZ 33088 and GAZ 66;
– Wheel offset for high suspension increased for scouts and trucks to make the scouts look more realistic and to solve texture issues for many trucks (including Western Star 49x's lift axle);
– Pacific P12: more realistic 61″ wheels available;
– The mass of many trucks/scouts, as well as a pair of scout trailers, has been reduced to real values. If the default mass is lower than the real one, it is left as it is: low mass may be the result of "factory tuning", and some models in the game are prototypes;
– The length of the winch rope increased (excluding default winch): more money – more rope;
– Increased asphalt friction for mud and off-road tires (only asphalt friction);
– Substance friction, viscosity of dirt and snow, prices on parts, the required ratings and the need to look for improvements are not affected by this mod;
Installation:
1) Go to the installation folder on your PC: SnowRunner> en_us> preload> paks> client, copy initial.pak somewhere to a safe place, this will be your backup;
2) Open initial.pak with WinRAR (the initial.pak in the game folder, not your backup initial.pak);
3) Open the SR_RealLife archive, drop the [media] folder in the initial.pak (the initial.pak in the game folder);
4) Click OK;
5) Enjoy.
If you want to roll back to default – wait for the game update or replace initial.pak with your original backup file saved in a safe place.
Let me know if you encounter issues and share your opinion in this mod.