GWC '05 G150 PreRunner v1.0.0 Car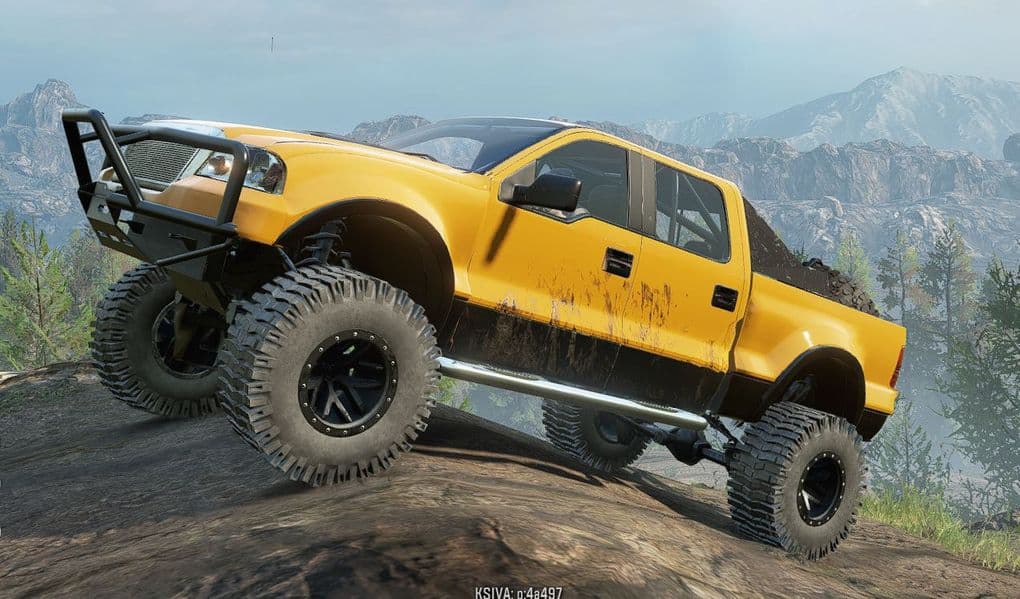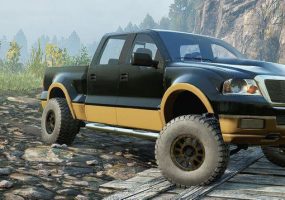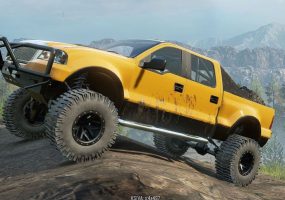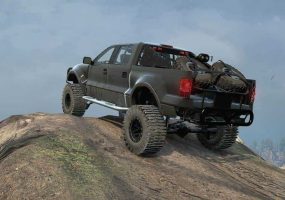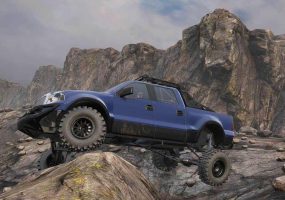 GWC '05 G150 PreRunner v1.0.0 Car
I was commissioned to build a slightly older version of the G150, but with some slightly more specific requirements. Ever wonder what it would have looked like if Ford had built a Raptor in 2005? What if that Raptor had then been rebuilt into a PreRunner? Well, thanks to the tech here at GWC Studios, we can answer those questions, even if you didnt ask them.
This build takes a stock and mild 2005 G150 and with a couple of bolt on parts, we can transform it into my clients IRL truck. Once we do that, we then have the option to transform it into the dream version of his truck. What parts are we swapping here?
4 front bumpers plus a bullbar (Note: the bullbar will clip through the race style bumpers)
2 rear bumper options
3 hood options
3 rear desert race bars with mounted spare tires
1 set of side bars
2 fender options (stock and wide body)
a plethora of tire and wheel combinations
We tried to strike a balance with tire placement between the stock fenders and the wide body fenders. After a lot of experimentation, I determined I could not have the wheels move inward/outward with each set of fenders and they needed to be in one fixed spot. So, they might be sticking out a bit far with the stock fenders and just a tad bit tucked in with the wide body, but it's about as good as it will get for having both options available.
There is a tow hitch, but I cant really recommend towing any trailers with this rig. It's just there for those who absolutely HAVE to have trailers and a hitch.
I strongly recommend NOT shifting into H right away when using the race engine. The truck will instantly overpower the wheels and you will go sideways, every time, without fail. I recommend not shifting into H until at least 3rd gear if not 4th gear. H is built to be faster than the highest gear in Auto for each gearbox, so if you are in the top gear in Auto and shift into H, the truck will go faster rather than slower like vanilla trucks do.
Model is from Sketchfab. Race parts are from various Sketchup models. Widebody fenders, cowl hood, bumpers, tires, wheels and other misc parts built myself. Please dont rip my stuff, if you ask nicely I will most likely let you have something.