Cinematic LUT v1.0 Texture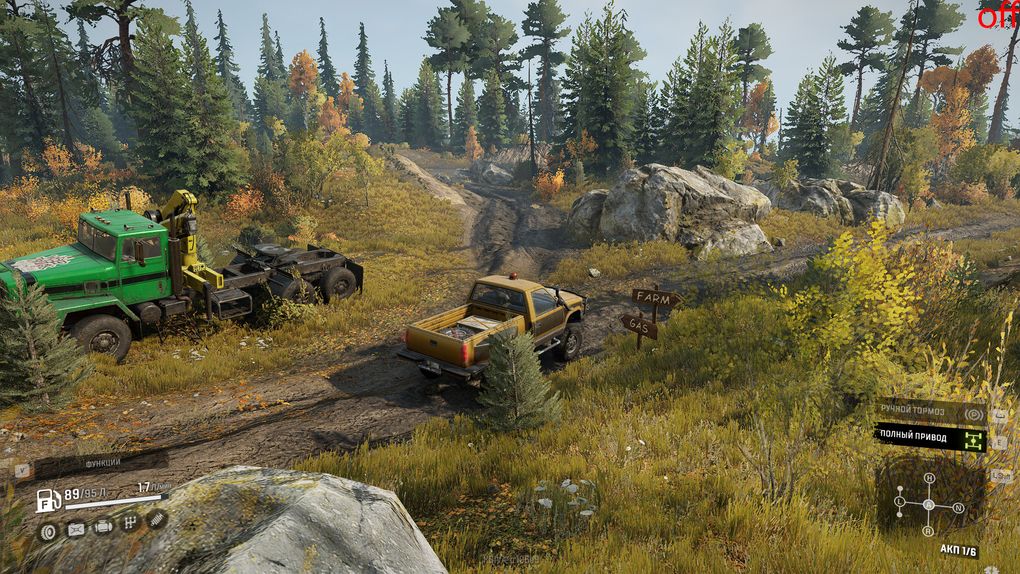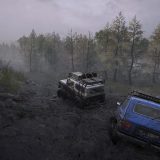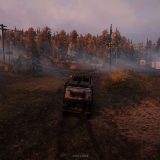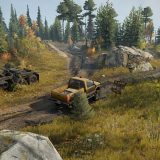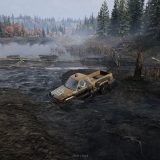 Cinematic LUT v1.0 Texture
Hello, friends! … Introducing some changes to the game with color correction! … For a long time I did not want to lay out my settings in the game, since I see changes in the graphics, people are not very positive, but still I decided to take this step and let the stones fly in my direction))! .. It's not just a bunch of useless shaders (90% of which are useless) and cranking the sliders all the way where they try to get a 200% oversaturated image, this is a more subtle approach to the image, in which about 10 cinematic loot is built. which are used in movies and photos in Photoshop, which I used in the game with a certain percentage! … stop talking, let's go))
To connect this mod, you need to watch how to install it, I think this is not a secret for many, but if you have any questions, write to you, I will explain in more detail) … after you install Reshade, put this LUT.png along the way …
Epic games / SnowRunner / en_us / Sources / Bin / reshade-shaders / textures ….. confirm the replacement … (well, or if you want, you can keep the original lut.png for yourself and transfer it to some some folder convenient for you) …. …
then go into the game press the Home button and put a check mark on the shader LUT.fx …………. disable all other filters from NVIDIA important and all such filters that you use !!! …. .. do not connect any other shaders so as not to spoil the picture, except that you can also sharpen the picture a little LumaSharpen (Lumasharpen.fx) just do not twist it too much, 0.450-0.650 is enough
The setting in the game is at your discretion, but I have … fog-enabled .. sunbeams-on … and by the way, I turned off the bloom effect myself, I just don't like the incomprehensible glow from objects!
That's all, enjoy the game and criticize me)
P.S. You can polish the painting even better and more thoroughly, but I am still lazy and there is no incentive to do it, so to speak …. I have some Loot for this game that I made, but now I will post one if you like it , let's move on …. Good luck)
Hello friends! … Introducing some changes to the game with color correction! … For a long time I did not want to lay out my settings in the game, as I see the changes in the schedule, people are not very positive, but still I decided to take this step and let the stones fly in my direction))! .. It's not just a bunch of useless shaders (90% of which are useless) and cranking the sliders all the way where they try to get a 200% oversaturated image, this is a more subtle approach to the image that has about 10 cinematic LUTs built. which are used in films and photos in Photoshop, which I used in the game with a certain percentage! …. stop chatting let's go))
To connect this mod, you need Reshade how to install it, I think it's not a secret for many, but if you have any questions, write to you, I'll explain in more detail) … after you install Reshade, put this LUT.png along the way …
Epic games / SnowRunner / en_us / Sources / Bin / reshade-shaders / textures ….. confirm the replacement … (well, or if you want, you can save the original lut.png for yourself and transfer it to some convenient folder) .. …..
then go into the game press the Home button and put a check mark on the shader LUT.fx …………. all other filters from NVIDIA disable it is important and all such filters that you use !!! …. .. do not connect any other shaders so as not to spoil the picture, except that you can also sharpen the picture a little LumaSharpen (LumaSharpen.fx) just do not twist it too much, enough 0.450-0.650
The settings in the game are at your discretion, but I have … tuman-on …. the sun's rays are on …. and by the way, I turned off the BLOOM effect in the game, I just don't like the incomprehensible glow on objects and in the sky
That's all, enjoy the game and criticize me)
P.S you can polish the picture even better and more thoroughly, but I'm still too lazy and there is no incentive to do this, so to speak …. I have several LUTs for this game that I made, but I'll post one for now if you like it, let's go further …. Good luck)