CAT CT680 Black Labs Custom v1.0 Truck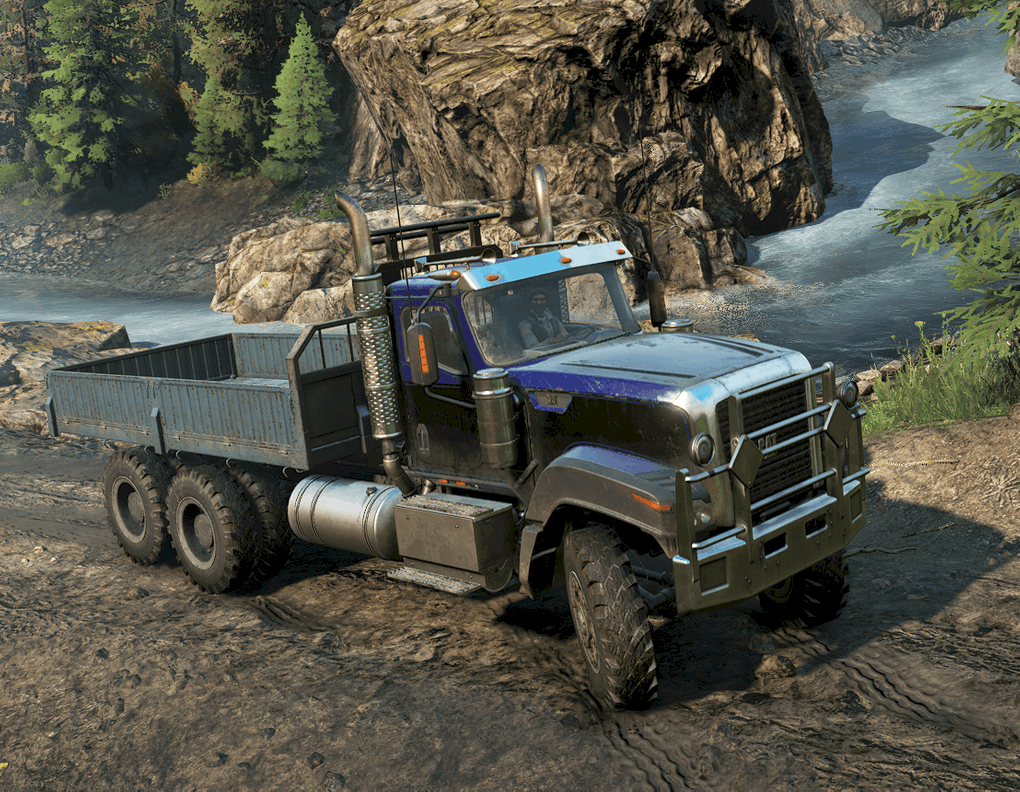 CAT CT680 Black Labs Custom v1.0 Truck
This CAT CT680 has been reworked from the ground up; being fitted with a diesel electric hybrid engine as well as being rebuilt for offroading.
Tweaks:
Engines have been replaced with a single custom diesel electric engine, sporting 250k torque with good fuel efficiency, but at the cost of some fragility. New engine sounds.
Gearboxes have been replaced with two custom boxes, styled for the diesel electric hybrid conversion. More uniform fuel consumption across gears (as a hybrid would be).
Suspension has been overhauled – front suspension optimized, rear rockers have dramatically increased flex angle and mass, increased suspension HP. Note: the base model CAT has unique rear suspension versus other trucks; any attempts to give it raised suspension make certain parts clip. It appears to be only a visual issue, but I opted to rework it rather than give it a glitchy looking lift kit. Do not comment asking for a lift kit, please.
Wheels entirely reworked – new options including mud tires, larger tires, wheel and axle placement tweaked for stability, and a custom high-friction set.
Diff lock always on
Truck is almost 3x heavier (the CAT was very light to begin with) – diesel electrics tend to be heavy owing to the batteries and power systems onboard
Center of mass lowered
Winches can operate off of hybrid batteries (i.e. all winches are autonomous)
New paint jobs
Other various small tweaks
The CAT CT680 has been one of my favorite trucks visually, but obviously its performance is lackluster. Through modding this I discovered that a big reason why is that special rear suspension, which, though theoretically could be very versatile, was implemented in a somewhat limiting way. I did my best to improve the truck in a lore friendly way which is consistent with the general balance of M181 and JBE trucks. Special thanks to MaxMike181 for helping me get started.
Upcoming:
This mod was mostly completed before the phase 3 drop, so it's missing the phase 3 addons – these will be included in an upcoming release.
I am learning how to draw my own tires – when I have a set complete, these will visually replace the custom Black Labs tires already in the mod.
Poghrim has expressed willingness to loan some of his excellent tire models to this truck – keep an eye out for the addition of powerful Pogtires.
More Black Labs tweaked trucks