C.C.M. Tucker 48 v1.0.1 Car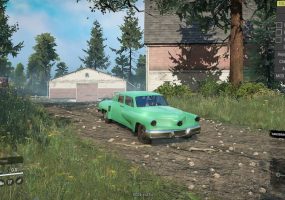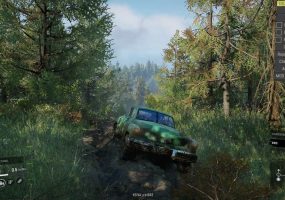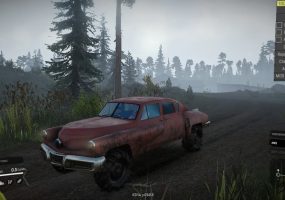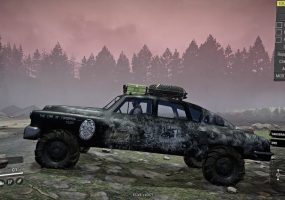 C.C.M. Tucker 48 v1.0.1 Car
C.C.M is very proud to present the C.C.M. Tucker 48. This car is a tribute to the greatest car ever built, but the world never experienced.
The Tucker 48, commonly referred to as the Tucker Torpedo, was an automobile conceived by Preston Tucker while in Ypsilanti, Michigan and briefly produced in Chicago, Illinois in 1948. Only 51 cars were made including their prototype before the company was forced to declare bankruptcy and cease all operations on March 3, 1949, due to negative publicity initiated by the news media, a Securities and Exchange Commission investigation, and a heavily publicized stock fraud trial (in which the allegations were proven baseless and led to a full acquittal).(credit=wikipedia)
Now this car came about because Fred has always been a Tucker fan ever since he was little kid hearing his father and all the old mechanics that he worked around talk about "the car that was so far ahead of its time, the headlights turned with the steering wheel" and then when he actually saw one in person it was love at first sight. The body on this car was custom made with only the smallest amount of material being original sheet metal that came off a parts rack years after the Tucker factory was sold. the frame was original but bent badly so this one was made using the original as a blueprint. the rubber in the spring-less suspension was very deteriorated and parts are non existent so the suspension was converted to a mono-leaf setup in the rear and torsion bars in the front. featuring a 5.5L boxer-6 engine the 48 has plenty of power to cruise where ever you may want to go
original body model sourced from sketchup. by the artist Salvatore-d . alterations and additions done by me.
Huge Thank you to everyone that supports my efforts, whether it be by helping me out or just shooting idea my way or even by just using my mods.
As with all my mods. please dont take and re-upload my work as your own.(private for personal use is fine, public is not cool). all of the models i have used short of the few i have scratch built are available on the internet. please download them from the appropriate places and make your own mods. there are people willing to help just about anyone who wants to actually learn.
Will this come to console??? NO. this car is very much branded. and i intend this version to stay this way. will there be another version? idk only time will tell